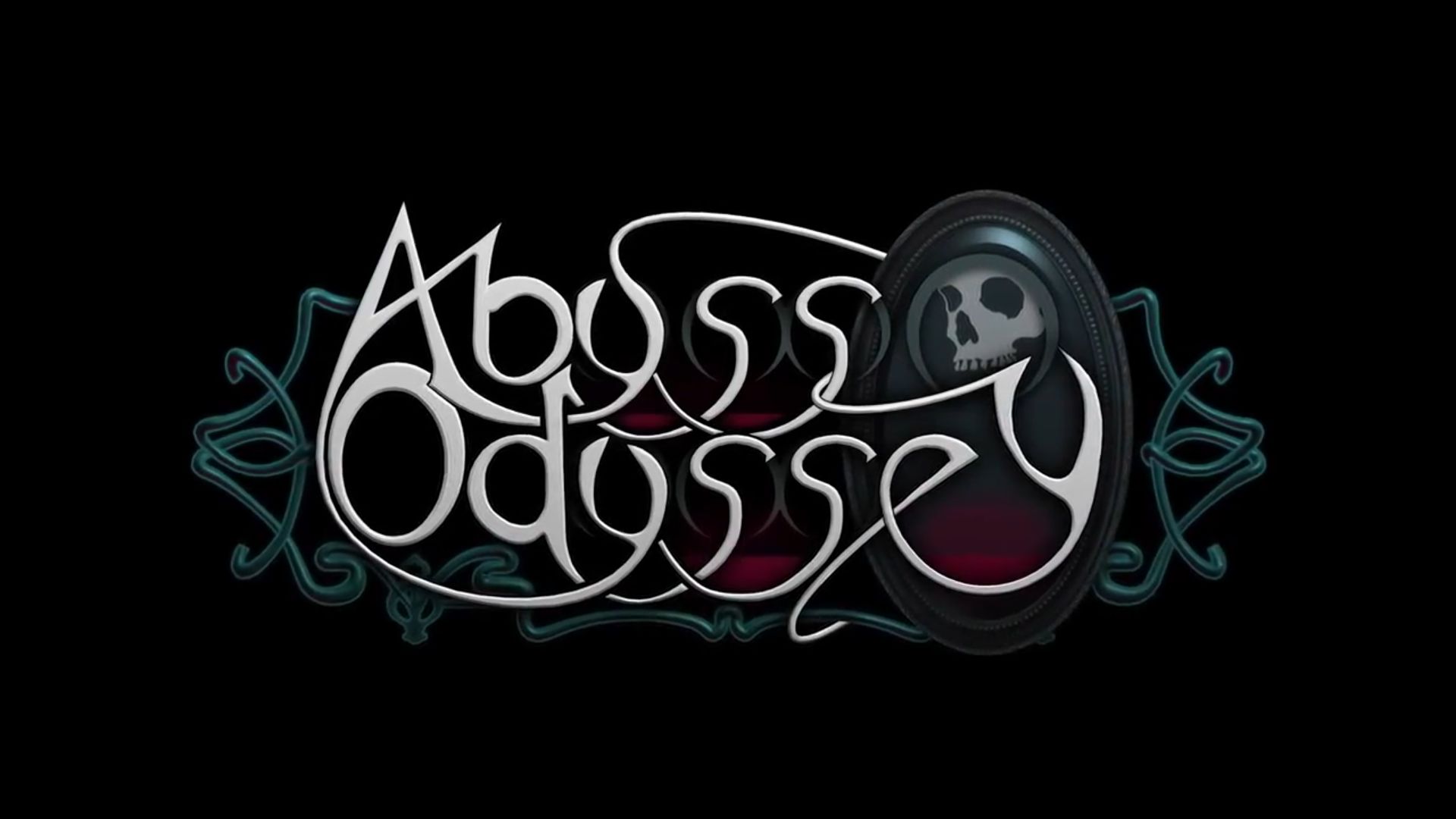 I have no idea what to think of this game. It's really weird, but not in any quantifiable way. Or at least not one that I can easily verbalize. It is so janky with everything it is trying to do that it is infuriating to play, but at the same time I can't just dismiss it as some crap game that no one should play. I'm so confused right now.
Abyss Odyssey is about a wizard. This wizard is so powerful that he fell asleep and created the eponymous Abyss, this huge network of connected rooms filled with monsters, treasures, and weird black and white levels that come right the fuck out of nowhere. He also created Katrien, as well as the Ghost Monk and the Pincoya, who you will play as. You must journey through the Abyss to wake up the wizard and put an end to his nightmare. Along the way you'll find pages from the wizard's journal which will tell more of the story and maybe explain some of things that happen because of the wizard's dream.
This game is very stingy with information on how to play it. One of the biggest aspects of the game is its fighting system. If you've ever played a fighting game then you know that a good training mode can really help you enjoy the game more. At least for me it can. In this game we get a single page with the buttons you use for attacks that you have to navigate to inside of a menu that's in another menu. You're never told that holding the stick forward, up, down, or not at all will change the type of basic attack you do. In a way, this can be very good. Having tutorials out the ass on a game can be really irritating, especially if it's a style of game that you basically know the controls for, and it's something new then it's rewarding to be able to figure out the controls on your own. But this is a fighting game style system, where knowing what the buttons do is crucial to being able to play it.
Even when it does tell you information it can sometimes be misleading. When you die in the game, you're given a chance to come back. You immediately respawn as a soldier, which is a different soldier depending on who you're playing as, and if you can make it back to an altar you will be revived at full health and can continue on. The text box that told me this appeared when I approached what I thought was the first altar. It had a floating stone mask that broke when I got near it, I could set a check point there, and configure my skills. Going through this area I died. I came back as a soldier and made a mad dash for the altar. When I got there, nothing happened. I spent five minutes trying to figure out how to get it to come back but I couldn't. So I moved on. Turns out there's a second kind of altar, and it's this one that lets you respawn. Why the hell would the note about respawning at altars appear at an altar you can't respawn at? With this other altar I also found a merchant who sold me weapons and potions and the like. He also had camp tokens. Camp tokens are what you use to set checkpoints at altars so when you die for realsies you start from there and not the starting town. I had no idea how to get my hands on one of these things and I didn't come across the merchant until my fourth or fifth attempt because I didn't know there even were merchants in this game. It didn't help that he blended into the background, though.
This is a problem that does carry to later in the game. As you go deeper into the Abyss the levels start to change. You start out in standard dark caves, but then you get ice levels and lava levels and plant levels. In the plant levels, stationary enemies that shoot poisonous barbs at you or launch vines out blend in with the environment. I cannot tell you how many times I'd be running down a path to all of a sudden realize one of these things was in front of me. And the poison barb plant thing keeps shooting at you so you could easily get to point where he gets to juggle you a bit by having you getting damaged by the poison, making you unable to dodge the next barb he shoots, which poisons you again.
Speaking of juggling, the combat system in this game is not great. It feels incredibly stiff and slow, to the point where it almost feels unplayable. I mentioned earlier that the direction you're holding the stick affects what kind of attack you do. With Katrien, holding the stick forward makes you do a two hit combo, while not holding the stick in any direction is a three hit combo. But you have to come to a complete stop before it registers that you've let go of the stick. I would be running along and stumble into a random encounter with a group of enemies, which normally I hate because fuck random encounters but here I don't mind it because it doesn't interupt the flow of gameplay, and I would let go of the stick to do the three hit but if my character was still finishing the stop running animation she would do the two hit.
But even when you get the hang of that part of the combat it still feels weird. Any time I've gotten a combo higher than three was total luck and I could never recreate it. Cancelling, which is kind of a core part of fighting games in this day and age, is a special skill that you can deplete and have to wait for it to recharge. And you start out only being able to cancel once, so if you end using your cancel to dodge out of the way of an attack and you get hit anyway because the dodging in this game only works sometimes, you have wasted that cancel and now have to wait for it to recharge before you can cancel out of an attack again. It all feels so clunky and awkward, but at the same time weirdly engaging. Around my ninth tenth attempt I started to get into a rhythm and was actually doing pretty well. It was so bizarre, but I felt like I was starting to understand it. That eventually fell through and it went right back to being bad, but that feeling kept coming back.
I only ever felt that with Katrien, though. The Ghost Monk and the Pincoya I never understood. The characters, while the control the same, have different weapons and attack styles. Katrien uses one-handed swords and is quick than the others (I think). The Ghost Monk uses two-handed swords and is slower but stronger than the others. The Pincoya uses staff weapons which gives her more range than the others. I never felt like I was finally getting the Monk or the Pincoya. I would've needed to play hours and hours of them and I just didn't have the time or the interest.
All the characters also have a magic attack. It's the exact same for each of them and does the exact same thing. Once the mana meter is full they send out a ball of light that deals a lot of damage to anyone caught in it, and when they die their soul falls out. You can then collect one of these souls and turn into that enemy. Aside from bringing you back up to full health when you turn into them, I have no idea why you would want to do this. It's just another new move set you have to figure out.
This game was also sold on the platforming, and it feels as bad as the fighting without the benefit of the clarity I sometimes got. The turning is what really kills it for me. When you change the direction your character is moving or facing, it takes a bizarrely long time. Not that long, but long enough that you can notice it and really feel it. And you can only change direction while you're on foot. Once you're in the air, you have a decent amount of air control but you're always facing the same direction. So if you try to jump up a wall that's behind you, you have to wait for your character to turn around and then jump it. It's a small thing, but it's also a very important part of platforming to have a fluidity of movement. This doesn't feel fluid. It feels like a rusty system of gears.
Finally there are RPG elements. You earn XP to level up your character which unlocks new special attacks and skill points to unlock more cancels and level up your special attacks. It's pretty basic and doesn't add much for me. But with the RPG elements comes random weapon drops or finds, which don't make a whole lot of sense in game. Each of the three characters can only use one type of weapon, and they can't pick up other types. So it doesn't make a lot of sense when I'm playing as Katrien and every weapon I find is a two-handed weapon. If you were able to pick up these weapons and sell them to the merchant for gold that'd be one thing, but since I can't pick them up at all, let alone sell anything to the merchant, it makes no sense as to why they would be there.
Even with all of that bitching I just did, I find the game oddly okay. Yes, the fighting and platforming are very awkward, it's an awkward that you eventually accept. Yes, the game doesn't explain shit to you, but if you keep bashing your head into it over and over you'll figure out what most of it means. Add to that a premise I think is interesting and graphics that look fine, this is a game that I can't say is good but I just barely enjoyed it, too. Take that for what you will.